VA LOANS - Infographic
VA loans are an excellent benefit for our military helping them achieve homeownership. Check out the VA Loan Infographic below to learn more.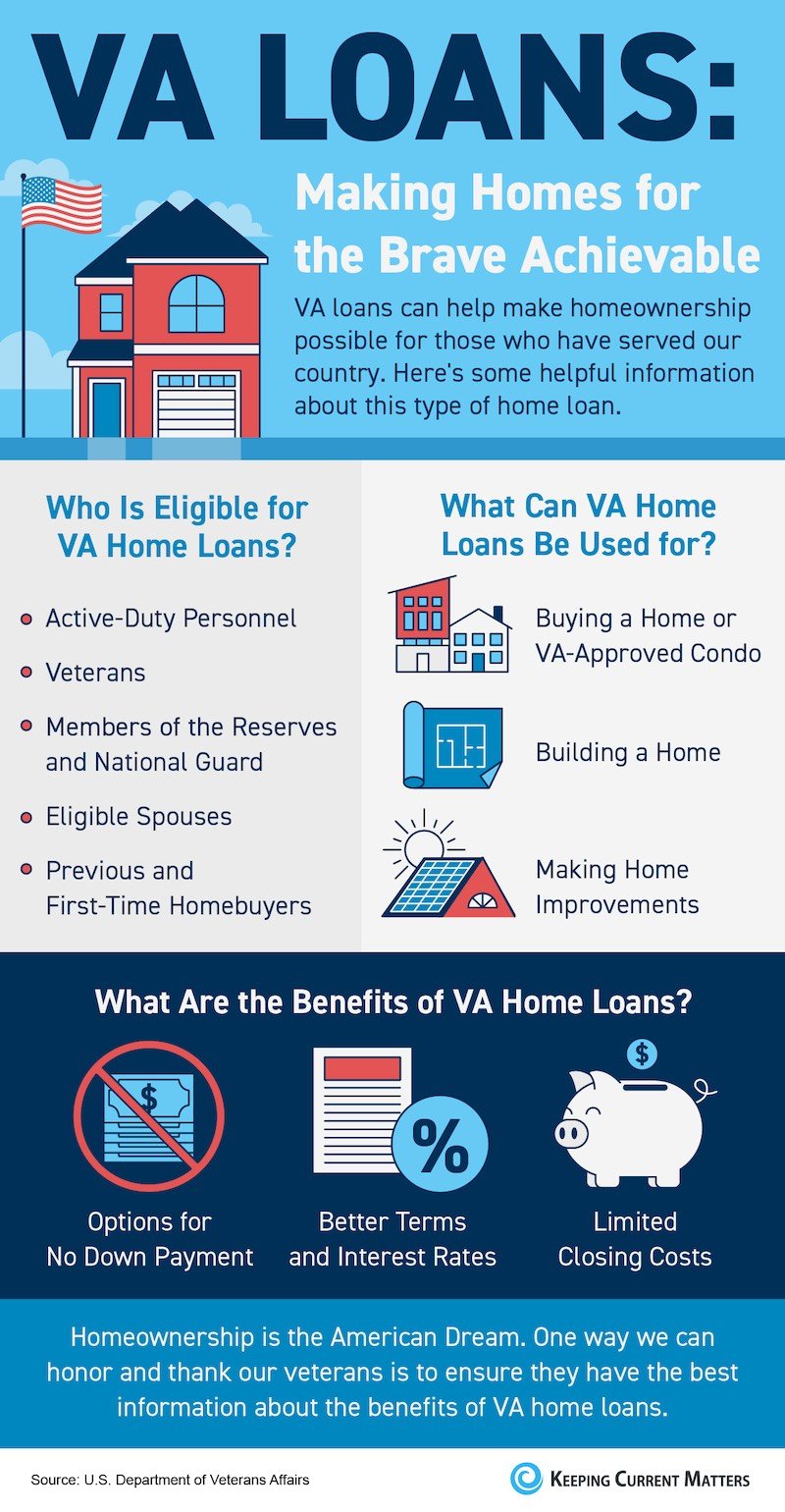 Some Highlights
VA Loans can help make homeownership possible for those who have served our country.
These loans offer great benefits for eligible individuals and can help them buy a VA-approved house or condo, build a new home, or make improvements to their house.
VA Loans typically are $0-down, have better terms and rates, offer limited closing costs.
Homeownership is the American Dream. One way we can honor and thank our veterans is to ensure they have the best information about the benefits of VA home loans.
Are You a Veteran/Active-Duty Ready to Use Your VA Loan Benefit in the Winston-Salem Area?
If you are a veteran or serving active duty, and you're ready to use your VA loan benefit to find a Winston-Salem area home, Green Haven Realty is here to help. You can start your Winston-Salem home search here. Call/text us at 336.462.9544 for our preferred VA Loan lenders with $0-down, favorable terms and reduced closing costs.