Are Mortgage Interest Rates Going Up or Down?
Interest rates for a 30-year fixed rate mortgage have been going down since last November, now reaching lows last seen in January 2018. According to Freddie Mac's latest Primary Mortgage Market Survey, rates came in at 4.12% last week! The Fed also announced they wouldn't be making any additional rate hikes this year, which should mean not too much fluctuation in mortgage rates for the remainder of 2019.
This is great news for anyone who is planning on buying a home this spring! Here's a quote form Freddie Mac,
"Mortgage interest rates have been steadily declining since the start of 2019. These lower mortgage interest rates combined with a strong labor market should attract prospective homebuyers this spring and could help the housing sector regain its momentum later in the year."
To put the low rates in perspective, the average for 2018 was 4.6%! The chart below shows the recent drop, and also shows where the experts at Freddie Mac believe rates will be by the end of 2019.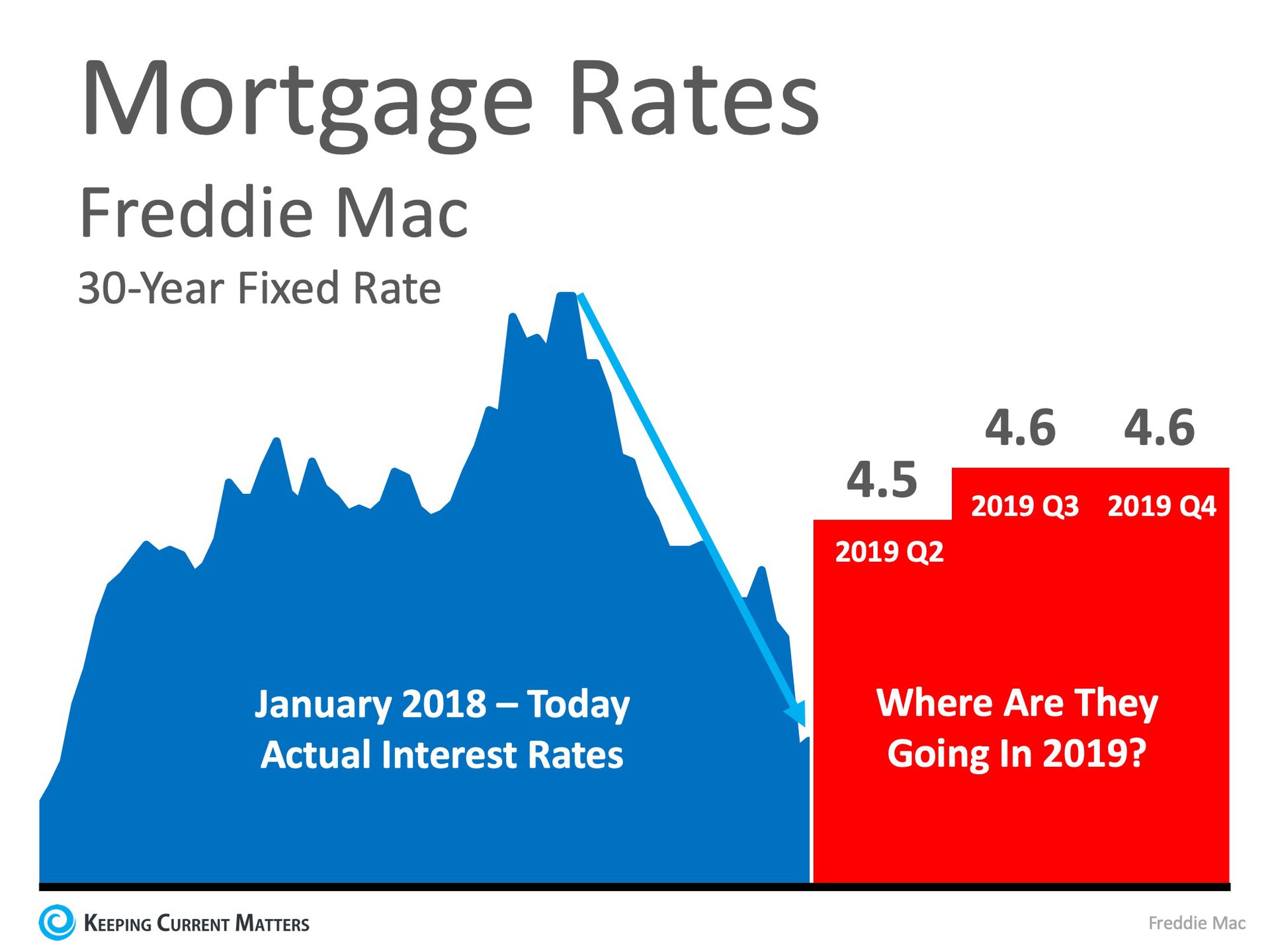 Buying a Home
If you plan on buying a home this year, contact us by phone or text at 336.462.9544, and we can help you start your home search to ensure you can lock in these historically low rates today!
Home Inventories - Thinking About Selling Your Home?
Home inventories are still extremely low. Low inventories combined with historically low interest rates make it a great time to sell, and we need your listings! We have home buyers ready to buy but not enough homes for sale. Contact us today to help you get your home SOLD!