The Cost Of Waiting to buy your home: Interest Rate increases [INFOGRAPHIC]
Are you still in the market to buy a home in the Lewisville-Clemmons area? Interest rates are projected to rise. How will rising interest rates affect your purchasing power? Check out the The Cost of Waiting: Rising Interest Rates Infographic below.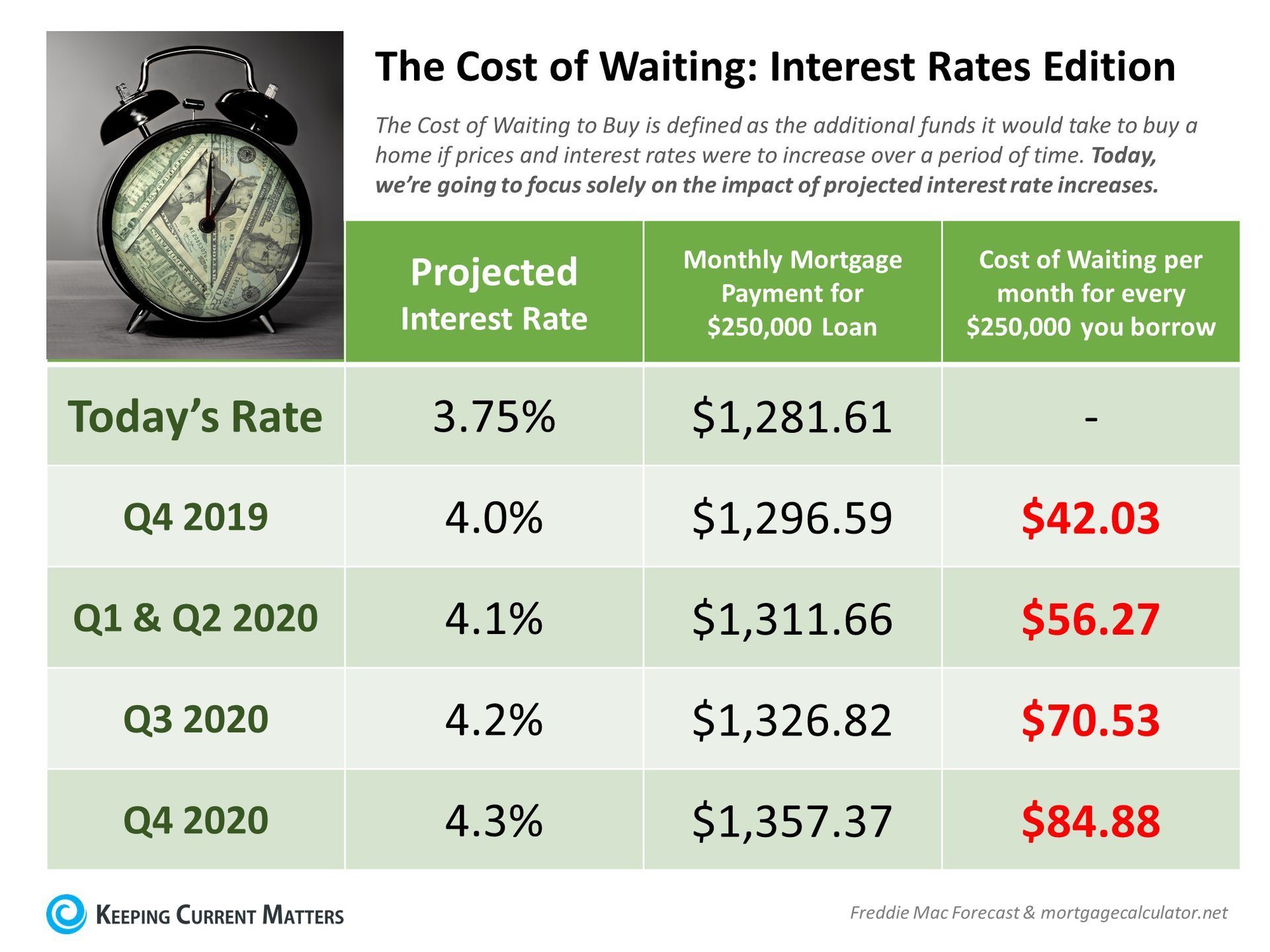 To Summarize:
Interest rates are projected to increase steadily heading into 2020.
The higher your interest rate, the more money you will end up paying for your home and the higher your monthly payment will be.
Rates are still low right now – don't wait until they hit 5% to start searching for your dream home!
Are You Ready to Buy a Lewisville-Clemmons Area Home?
Contact Green Haven Realty today! Call/text 336.462.9544 to schedule a home tour or for more info on any of the homes you see here. We're here to help!
Search the newest Lewisville-Clemmons area real estate listings!