Americans Rank Real Estate Best Investment For 6 Years Running! [INFOGRAPHIC]
Certainly there are choices when it comes to investing. But the according to a recent Gallup Poll, the American Public believes Real Estate is the best investment. We couldn't agree more!!! 👍🏼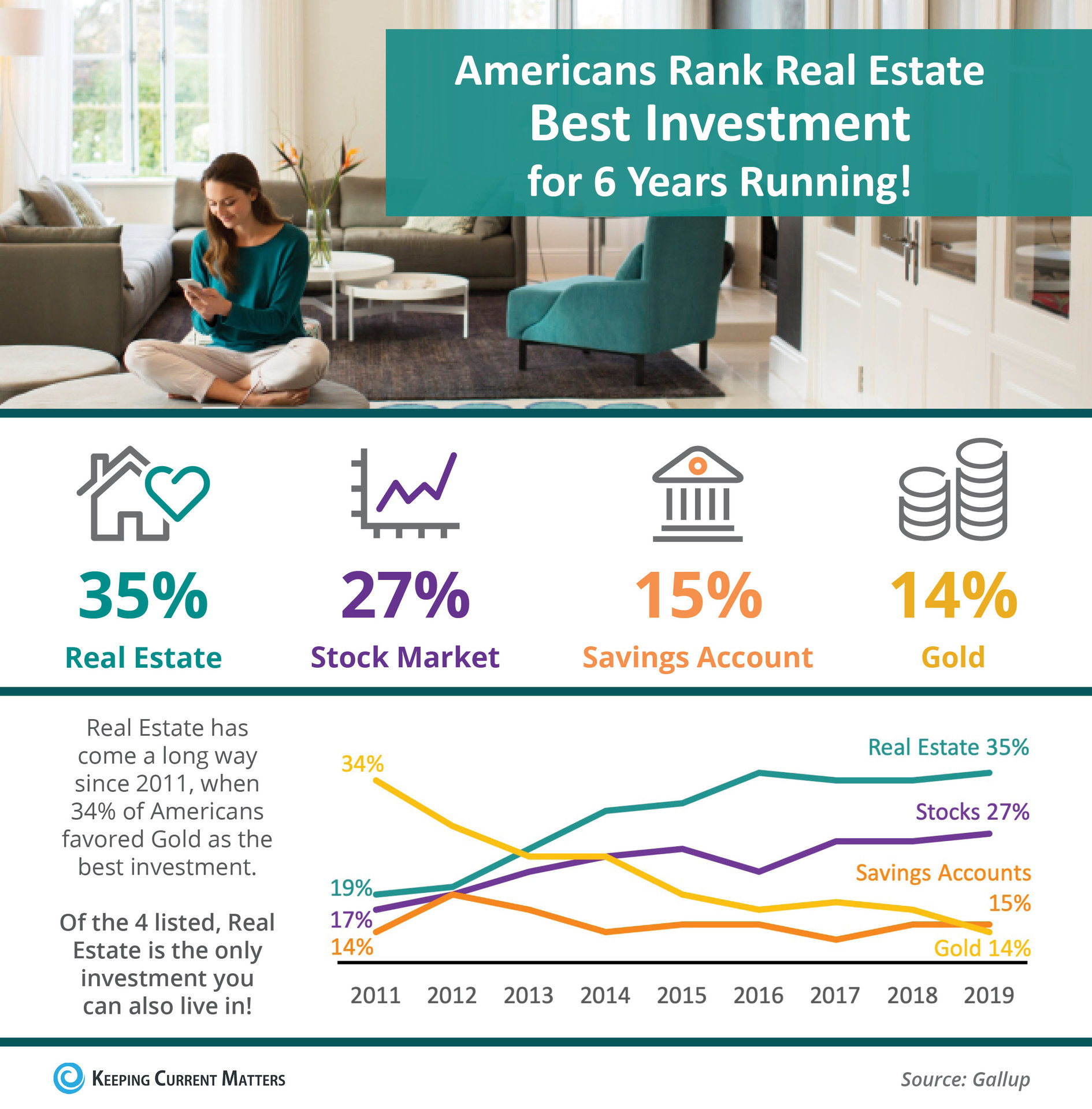 To Summarize:
Real estate has outranked stocks/mutual funds, gold, savings accounts/CDs, and bonds as the best long-term investment among Americans for the last 6 years.
Stock owners are more positive about real estate than stocks as an investment. (Why shouldn't they be!?! 😉)
Of the 4 listed, real estate is the only investment you can also live in!
Looking to Invest in Winston-Salem area Real Estate?
Our team has experience with helping investors buy and sell Winston-Salem area real estate investment property. We've bought, rehabbed, and sold (flipped) our own investment properties as well as holding rental properties. Even though the foreclosure inventory is extremely low right now, you can search foreclosures on our site, which is updated every 5-15 minutes. If you are ready to invest, don't hesitate to call/text us at 336.462.9544. We're here to help!